Assalamualaikum.
Pagi kelmarin someone from the fb page I followed, posted this question.
"Salam hi korg. Nak tanya, kalau kite dalam long haul flight kan, mcm mana nak solat ye? Plus, ade sape2 tau tak waktu solat dkt europe utk musim sejuk? Tq for sharing"
Banyak lah orang yang share what they know. Yours Truly pun ndak terkecuali; mau lah juga share apa aku tau & amalkan so far.
Aku ni pula jenis kalau share, memang ayat akan seringkas mungkin. Janji orang faham.
"If naik MAS diorang ada sediakan waktu solat juga. Cari kat tv screen seat. Haritu aku godek2 jumpa, siap2 ada arah kiblat sekali. Nak solat, kat seat sendiri pun boleh. Wudhu pun senang. Kalau xnak buka kasut, cukup sapu air kat kasut 3x."
Not long after tu, someone replied to my comment.
Sapu air pada kasut? Ish. Jangan sebarkan benda yang salah. Rujuk balik mereka yang tahu.
Ok, bab mau hurai panjang lebar aku memang ndak pandai. Apalagi mau bentang dalil bagai. Aku dapat semua ilmu ni dari my bestie. And she got all these ilmu from her husband. Memandangkan her husband is someone yang aku respect; jenis yang memang buat research & study benda ni semua...sah2 lah aku dengar. Of course bukan membabi buta sebab aku ada juga buat research sendiri. Untuk yakinkan hati. Ndak lah aku jenis ikut jak apa orang ajar.
Honestly, sentap juga baca komen tu. Terguris sikit hati halus ku, gitu! But I decided to not reply what I have in mind at that moment. Sebab kalau bercakap time marah ni, hujah akan jadi more emotional. And chances untuk aku regret apa aku cakap adalah tinggi. Aku cuma selit link untuk dibaca oleh semua orang. Senang.
Menyapu kasut sebagai ganti membasuh kaki di kala berwudhu'
(
here
).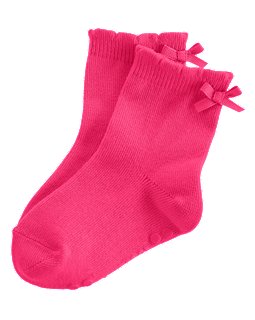 Pic credit to yahooimage.
Pics credit to yahooimage.
Memang panjang tapi nama pun ilmu kan. Kalau novel muka surat ratus2 boleh baca *tunjuk diri sendiri*, ndak kan something beneficial macam ni mau baca sekali imbas jak. Gitu getus hati masa aku tempek link tu.
Someone replied, yang buat aku less sentap.
"Kawan-kawan! Sebelum travel jom belajar solat musafir, solat jama' qasar, solat atas kapal terbang kenderaan. Cara wudhuk atas kasut/khuf pun ada. Sebenarnya sapu atas kasut tu MAZHAB SYAFIEE ye. Bukan mazhab lain. Cuma dekat Malaysia tak popular. Mungkin sbb pengaruh iklim & life style kita tak mendesak untuk wudhuk atas khuf"
And she also shared a link to explain further about this matter. U can read it here.
Pastu aku buat sesi curhat with my close friend, none other than si Aima. Advice dia bagi, aku telan dengan lapang dada. Kan betul, nasib aku ndak ikut kata hati yang sentap & reply komen orang tu. Time marah, semua pun akan jadi salah orang. U won't have time to weigh the situation pun.
"Kalau ko yakin, teruskan Err. Maybe orang yang cakap tu concern sebab sekarang kan memang ramai orang suka campur aduk mazhab. Mana yang senang jak mau diikut."
See? Ini lah gunanya sahabat. Yang akan cakap bukan untuk sedapkan hati kita, but also untuk buka mata hari yang 'refuse to listen to others'. Ok, sila bersangka baik Bie. Orang tu ada point cuma cara dia cakap tu ndak kena di hati ko. Well u can't expect stranger untuk cakap words yang hati kau prefer untuk dengar, right? Kawan pun boleh sentapkan kita, what's more with stranger. Bukan main kan nasihat untuk diri sendiri.
Anyway, mau share story aku. First long haul flight aku was in 2012. From Kolumpor to London. 14 hours! Masa ni aku belum tau apa tu wudhu atas khuf. So before the trip, aku search siap route yang kapal akan lalu & from that aku cari waktu solat for each countries dalam laluan tu. Aku set those countries in my world clock app as well.
Aku ambil wudhu' dalam lavatory. Guna spray bottle untuk basuh kaki sepatutnya lagi appropriate tapi as usual, si Err jadi bijak melantun. I forgot the bottle di rumah.

How did I performed my prayer? Masa tu memang pakai jaket, tapi aku bungkus badan with the blanket provided by MAS (motif mau cakap siapa provide?). Kaki memang bertutup sebab aku pakai stoking. Kasut aku buka sebab mau bagi kaki bernafas. 14 hours is enough to suffocate my tapaki, sekian.

Waktu solat? Aku solat ikut time negara yang kami berada masa tu. Seingat aku memang both flight (from London to Kolumpor as well) aku tiada jama'.
For flight less than 10 hours i.e to Incheon; so far memang aku beli flight tengah malam. Konsep 'wake up in new country' gitu. Maghrib & Isya' aku akan jama' di airport prior departure. As for Subuh, memang solat dalam kapal jak.
Wudhu' atas khuf ni aku applied during my trip to Busan early this year. Masa tu winter, aku pakai boots & memanglah leceh kalau mau buka-pakai masa ambil wudhu'. Hence di sinilah wudhu' atas khuf is applicable.
I took my ablution in the airport toilet. Yes, aku sapu air di atas kasut. Three times. Just like what the bestie taught me.

Where did I performed my prayer? Inside the changing room near the arrival hall. And yes, I did not take off my boots.
Masa di Disneyland, Tokyo I share this knowledge with one of the travel mates. Ms H. She wanted to perform her jama' & I didn't find any info regarding prayer room in the vicinity. Therefore I told her to just solat on the bench & ambil wudhu' atas khuf because she was wearing boots at that time. Ms C yang baru balik umrah before the trip pun agreed with my suggestion.
Benda ni memang ndak 'glamour' among us but that doesn't mean it doesn't exist. True?
Islam itu mudah. Tetapi jangan sampai memudahkan agama. If any of u people willing to share ur thoughts or knowledge, please do so in the comment box below.